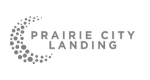 Top Retirement Communities in Northern California
Fast Facts
Tenfold Living, Praire City Landing's parent company, has a leadership team where each person contributes 25+ years of experience to the senior living industry.
Praire City has both condominium-style apartments and assisted living facilities.
Prairie City Landing Review
Prairie City Landing is a Tenfold Senior Living Community that offers an unparalleled lifestyle for its residents. From the spacious one and two-bedroom apartments with full-sized kitchens, private washers and dryers, walk-in closets, and more, to the amazing spaces to entertain or pursue hobbies outdoors, Prairie City Landing has something for everyone. The community also provides assisted living services if needed, as well as Harbor Memory Care for those needing specialized care.
Residents of Prairie City Landing can enjoy anytime dining at three venues, events and adventures activities led by creative minds, a fitness program focused on physical health and wellness, an outdoor patio area with seating and BBQs, a state-of-the-art theatre for movies and performances by visiting artists, an art studio for creative pursuits or classes taught by instructors, and an on-site salon. There is even an outdoor space dedicated to pets! With all these amenities available in one place, it's no wonder why so many seniors choose Prairie City Landing as their home away from home.
The Events and Adventures team at Prairie City Landing encourages residents to ask if something is possible so they can make it happen, whether it be beekeeping or grandkids' pajama parades, giving them a dose of the unexpected every day! Residents can also take advantage of the photo gallery to capture memories of their experiences, making sure that each moment spent at Prairie City Landing will never be forgotten.
Overall, there's no doubt that Prairie City Landing is one of the best senior living communities around, offering its residents everything they need in order to live life fully:
Feeling youthful
Staying useful
Being spontaneous
Remaining mobile - YUSM!
Products and Services
Independent living
Assisted living
Memory care
Lifestyle program
Events & adventures
Fitness programs
Pricing
Menu creation
Harbor Memory Care
Special events
Onsite amenities
Restaurants
Gym
Theatre
Art studio
Salon
Interested in the Best Senior Living Communities in Northern California?
If you're looking for more information on the best senior living communities in Northern California, be sure to check out the rest of this website's rankings. And if you're interested in learning more about Prairie City Landing, a Tenfold Senior Living Community, be sure to visit their website.