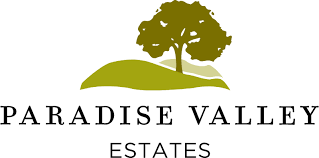 Top Retirement Communities in Northern California
Fast Facts
Paradise Valley Estates is an 84-acre nonprofit Life Plan Community for those 60 and older.
The neighborhood was founded by military officers in 1997
Paradise Valley Estates Review
Paradise Valley Estates is an idyllic retirement community located in Northern California, offering residents a wealth of activities and amenities. From the gated entrance to the lush grounds, this life plan community provides a safe and secure environment for its inhabitants.
Residents can explore the Pacific Coast, High Sierra, or more than 125 natural, wildlife, and recreational areas nearby. Shopping opportunities are available at local stores and nearby national retailers and outlets, while dining options range from al fresco to All-American. The area also offers a world-class arts scene with ever-changing concerts, performances, theater, exhibits, and galleries. Golfers can enjoy a round at one of two nearby Zagat-rated public golf courses or from 175+ courses throughout the region. History buffs can experience the rich cultural heritage of the region with founding homesteads to out-of-this-world attractions.
The onsite amenities are equally impressive; there's something for everyone here! Dining venues provide delicious meals prepared by experienced chefs, the Club offers fitness activities such as yoga classes, and the Wellness Clinic services include NorthBay Primary Care Clinic. There is also a dog park that allows furry friends to run free, outdoor concerts and dances that provide entertainment options for all ages, group travel excursions that offer exciting adventures away from home, poker night that gives card sharks an opportunity to test their skills against others in friendly competition, and a library that provides access to books both old and new alike - perfect for those who love reading!
Paradise Valley Estates is truly paradise on earth - it's no wonder why so many retirees choose this place as their forever home! With its unbeatable combination of safety and security plus endless activities and amenities that cater to every interest imaginable - it's easy to see why Paradise Valley Estates is one of Northern California's premier retirement communities!
Products and Services
Assisted living
Memory care
Skilled nursing
Entertainment
Socializing
Lifelong learning
Fitness classes
Volunteer opportunities
Wellness clinics
Retirement living
Residential living
Villas
Cottages
Residences
Houses
Apartments
Cost calculators
Virtual visits
Fresh fare
Interested in the Best Senior Living Communities in Northern California?
If you're looking for more information on the best senior living communities in Northern California, be sure to check out the rest of this website's rankings. And if you want to learn more about Paradise Valley Estates specifically, visit their website.